Ana Meyers, Executive Director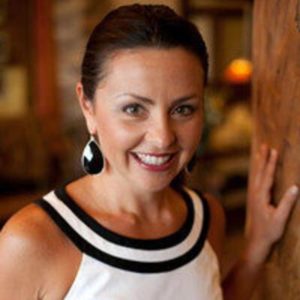 Ana Meyers is the Executive Director of the Pennsylvania Coalition of Public Charter Schools (PCPCS).  In this capacity, Ana is responsible for driving the PCPCS mission of achieving choice for parents, high quality for students, and fiscal accountability for taxpayers in Pennsylvania's K-12 educational system.  Prior to joining PCPCS, Ana was the Director of Legislative Affairs as well as Director of Partnership Programs at LeadingAge PA, a statewide association that represents over 360 not-for-profit senior service facilities.  Ana has also served as the Director of Policy and Legislative Affairs for the Pennsylvania Department of Revenue under Governor Corbett's administration.
She started her career in the government affairs field as the Pennsylvania Field Director for FreedomWorks, where she spent years advocating for school choice and charter reform legislation. In all of those roles she developed a deep knowledge of the legislative process and a stellar reputation with legislators.  In addition, she has also managed numerous grassroots campaigns including federal and state campaigns, issue advocacy campaigns, and political races throughout the state.  She has been known to develop effective networks of thousands of grassroots activists and volunteers and also has hosted political training sessions all over Pennsylvania.
Ana is a native of Brazil, earned her Bachelor of Business Administration in Marketing and International Business from Baylor University, and is fluent in Spanish and Portuguese as well as English.  Ana lives in Mechanicsburg with her husband Bob and their six children.
Brandie Karpew, Director of Operations and Data Analytics
Brandie Karpew, Director of Operations and Data Analytics, manages data extraction and manipulation including financial and quality benchmarking, as well as statistical and demographic studies. She analyzes data from various sources to create understandable and useable information to share with members and designs and prepares reports to interpret, authenticate, and analyze data relating to members.
Brandie has extensive experience as a budget and statistical analyst. Before joining PCPCS, she was a budget analyst at the Department of Human Services, Bureau of Budget where she was responsible for formulating and administering a budget that is more than $5.2 billion for the commonwealth's Medicaid program. In addition, she conducted analysis of proposed legislation and regulation and determined the potential impact on the Commonwealth's budget.
Originally, from a small town in Alabama, Brandie earned a degree in Mathematics and Computer Science from Columbus State University, in Columbus, Georgia. Brandie currently lives with her husband and their two children in Palmyra, PA.
Officers:
President: Dr. Toni Rath, CEO, Collegium Charter School
Vice President: Larry Jones, CEO, Richard Allen Preparatory Charter School
Secretary: Vas Scoumis, CEO, Manchester Academic Charter School
Treasurer: Don Asplen, CEO, Achievement House Cyber Charter School
Members:
Steve Catanzarite, Managing Director, Lincoln Park Performing Arts Center
Guy Ciarrocchi, President and CEO, Chester County Chamber of Business and Industry
Dr. Reese Flurie, CEO, Commonwealth Charter Academy
Mike Gentile, CEO, Keystone Education Center Charter School
David Hardy, former CEO at Boys Latin Charter School
Beth Jones, COO, Collegium Charter School
Steve DeMaura, Executive Director, Philadelphia Schools Advocacy Partner
Ashley DeMauro Mullins, Northeast Regional Director, Foundation for Excellence in Education
Jeff Piccola, former Pennsylvania State Senator, CCA Board Member
Anthony Pirrello, CEO, Hope for Hyndman Charter School
Leaders Council:
Doug Allen, CEO, Tidioute Charter School – Tidioute
Don Asplen, CEO, Achievement House Cyber Charter School – Exton
Gina Guarino Buli, CEO, Renaissance Academy Charter School – Phoenixville
Dr. Reese Flurie, CEO, Commonwealth Charter Academy – Harrisburg
Mike Gentile, CEO, Keystone Education Center Charter School – Greenville
Brian Hayden, CEO, PA Cyber – Midland
Beth Jones, COO, Collegium Charter School – Exton
Wayne Jones, COO, Penn Hills Charter School of Entrepreneurship – Pittsburgh
Larry Jones, CEO, Richard Allen Preparatory School – Philadelphia
Mark Mannella, CEO, KIPP Charter Schools – Philadelphia
Wendy Ormsby, Founder and Officer, Souderton Charter School Collaborative – Souderton
Anthony Pirrello, Erie
Stacey Prohaska, Director of Development & Community Relations, Circle of Seasons Charter School -Fogelsville
Patricia Rossetti, CEO, Pennsylvania Distance Learning Charter School – Wexford
David Rossi, CEO, Esperanza Charter Schools – Philadelphia
Karen Schade, CEO, School Lane Charter School – Bensalem
Vas Scoumis, CEO, Manchester Academic Charter School – Pittsburgh
Jim Smith, CEO, Bear Creek Community Charter School – Wilkes-Barre
Ron Sofo, CEO, City Charter High School – Pittsburgh