Ana Meyers, Executive Director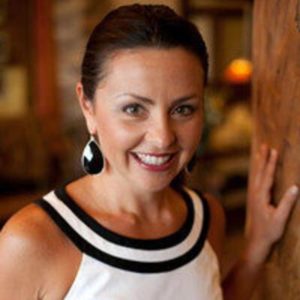 Ana Meyers is the Executive Director of the Pennsylvania Coalition of Public Charter Schools (PCPCS).  In this capacity, Ana is responsible for driving the PCPCS mission of achieving choice for parents, high quality for students, and fiscal accountability for taxpayers in Pennsylvania's K-12 educational system.  Prior to joining PCPCS, Ana was the Director of Legislative Affairs as well as Director of Partnership Programs at LeadingAge PA, a statewide association that represents over 360 not-for-profit senior service facilities.  Ana has also served as the Director of Policy and Legislative Affairs for the Pennsylvania Department of Revenue under Governor Corbett's administration.
She started her career in the government affairs field as the Pennsylvania Field Director for FreedomWorks, where she spent years advocating for school choice and charter reform legislation. In all of those roles she developed a deep knowledge of the legislative process and a stellar reputation with legislators.  In addition, she has also managed numerous grassroots campaigns including federal and state campaigns, issue advocacy campaigns, and political races throughout the state.  She has been known to develop effective networks of thousands of grassroots activists and volunteers and also has hosted political training sessions all over Pennsylvania.
Ana is a native of Brazil, earned her Bachelor of Business Administration in Marketing and International Business from Baylor University, and is fluent in Spanish and Portuguese as well as English.  Ana lives in Mechanicsburg with her husband Bob and their six children.
Brandie Karpew, Director of Operations & Development
Brandie Karpew, Director of Operations and Development, is responsible for the internal operations of the Coalition and for organizing and directing all of the Coalition's fundraising initiatives including drafting proposals for grant applications, the Business Partnership program, and the Annual Conference. She also uses her skills in data analysis to compose materials to be distributed to policymakers, legislators, the media, charter schools, and parents that convey PCPCS' advocacy and public policy strategy.
Brandie has extensive experience as a budget and statistical analyst. The majority of her career was spent as a budget analyst at the Department of Human Services, Bureau of Budget where she was responsible for formulating and administering a budget of more than $5.2 billion. In addition, she conducted analysis of proposed legislation and regulation and determined the potential impact on the Commonwealth's budget.
Originally, from Alabama, Brandie earned a degree in Mathematics and Computer Science from Columbus State University, in Columbus, Georgia. Brandie currently lives with her husband and their two children in Palmyra, PA.
Jessica Hickernell, Director of Public Affairs & Policy
Jessica received a crash-course into the complexity of PA's education landscape when she accepted a position at the PA Department of Education right out of college. Working in the Press Office of the Department afforded Jessica an opportunity to see how every aspect of a student's educational experience, from preschool to postsecondary, is literally a once-in-a-lifetime-opportunity. Unfortunately, she saw that opportunity being taken from far too many students who are trapped in educational environments that that don't meet their needs simply because of their zip code.
This inspired her leave the Department and join PennCAN, a statewide nonprofit advocating for high-quality schools for every student. Following her time with PennCAN, she helped launch another statewide student advocacy group – Excellent Schools PA – and worked closely on issues effecting charter students and their families.
Jessica earned her bachelor's degree from Quinnipiac University and during that time she worked at the University's highly respected polling institute. She resides in Adams County with her husband, Jordan.
Dennis Giorno, Lobbyist
Dennis Giorno has nearly two decades of government relations experience in various capacities. His diverse experience has resulted in key legislative victories for clients in many sectors including education, healthcare, professional licensure and energy. Recent legislative achievements include stopping several drastic proposed funding cuts to public charter schools, significantly expanding the scope of practice for pharmacists in Pennsylvania, enacting two major criminal justice reforms and executing a rare gubernatorial veto override.
Prior to joining Malady & Wooten in 2004, Dennis served for five years as the Executive Director of the REACH Alliance. During his tenure, REACH secured passage of the Educational Improvement Tax Credit (EITC) Program, which has been hailed as a national model for providing parents with choices in their children's education and funding innovative programs in public schools.
Dennis began his career in public policy on the staff of Governor Ridge's reinventing government IMPACCT Commission. He then went on to serve on the staff of State Representative Colleen A. Sheehan and in the public affairs office of the Archdiocese of Philadelphia.
Dennis was appointed to Governor Corbett's Education Transition team in 2010 and is a former member of the state Charter School Appeal Board. In 2013, he was appointed to the Council of Trustees of Kutztown University, where he earned a degree in Public Administration as an undergraduate. He also serves as Vice Chairman of the Bridge Educational Foundation and a member of the board of the REACH Alliance. A native of Northeast Philadelphia, Dennis, who is a long-time Eagles season ticket holder and Phillies fan, currently resides in the Harrisburg area with his wife Jill.
Legal Advisory Council (LAC)
In 2018, PCPCS created a Legal Advisory Council comprised of select attorneys from throughout the state of Pennsylvania. Based upon individual expertise and contributions, we have selected attorneys who serve charter school clients and specialize in the charter school law to advise PCPCS on matters of general concern to charter schools in Pennsylvania. Each month we convene to discuss legal issues affecting charter schools. The LAC is an invaluable resource for PCPCS and its membership.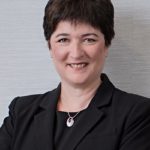 Pat Hennessy is a partner at the Philadelphia-based law firm, Conrad O'Brien, and chair of the firm's Education Law practice.  She represents and advises schools in Pennsylvania, New Jersey, and Maryland, from the application drafting process through startup and ongoing operations. She is a charter schools advocate and activist, serving on the National Litigation Council for the National Alliance of Public Charter Schools and as a long-term member of the Alliance of Public Charter School Attorneys. Pat is also active in legislative affairs on a state level on issues related to Pennsylvania School Code, education reform, school choice, and other related legislative areas that impact schools.
Brian H. Leinhauser is a founding Partner of The MacMain Law Group, LLC. He concentrates his practice in the areas of Charter School Law, labor and employment matters, civil rights, business advising, and appellate cases.
Brian has assisted charter schools in applications for new charters, hearings before local Boards of school directors, appeals to the Commonwealth Charter School Appeal Board, and defending non-renewal and revocation proceedings.  As general counsel for school clients, Brian also provides all education institutions with advice on legal issues that face them including regulatory compliance, real estate, litigation, employment, special education and governance.
Brian represents private and public education institutions from K-12 public schools to universities and colleges in all phases of their existence.  He advises clients on state and federal law compliance, including Title IX and Title VII.  He has advised clients on managing and conducting internal investigations and how to address student disciplinary investigations and hearings while following the directives from state and federal Departments of Education and the Office of Civil Rights.
Kevin M. McKenna is a Managing Member of the Exton office of McKenna Snyder LLC. Mr. McKenna primarily practices in the area of charter school and education law representing numerous schools throughout the Commonwealth of Pennsylvania. Under his guidance, education clients have had continuing success in cases before the Pennsylvania Supreme Court, the Commonwealth Court, the Courts of Common Pleas, and the State Charter School Appeal Board (CAB). Mr. McKenna has also represented charter schools in many cases of first impression. Mr. McKenna regularly speaks at educational forums across the country on topics such as ethics in law and the responsibilities of public school boards. He has also served as an adjunct college professor. Mr. McKenna is admitted to practice in the District of Columbia, and the states of Ohio, New Jersey and Pennsylvania. He is a member of the Education Law Association, the American Educational Research Association, iNACOL, and numerous bar associations. He received his B.A. from Villanova University and earned his J.D. from Villanova University School of Law. Mr. McKenna most recently served as an expert to the plaintiffs in Jake Corman, et al. v. National Collegiate Athletic Association and Penn State University (2014) and previously as an expert on behalf of the Plaintiff in Jerry Tarkanian, et al. v. National Collegiate Athletic Association, et al. (1998).

Robert O'Donnell is a partner at O'Donnell Stacey. His firm has provided comprehensive services to Charter Schools since 1997. Prior to the creation of his firm Mr. O'Donnell was a member of the Pennsylvania House of Representatives, having served in a variety of leadership roles, including Speaker of the House. During his legislative tenure Mr. O'Donnell was a leading advocate for adequate funding and educational reform. He introduced the first charter school bill in Pennsylvania.
He has taught at a variety of levels including as an Adjunct Professor at Drexel University Law School, teaching Education Law. He has also served on numerous public boards and commissions including the Board of Trustees of the University of Pittsburgh.
Alan T. Shuckrow is a shareholder at Strassburger McKenna Gutnick & Gefsky and served as the Firm's President and Managing Shareholder from 2014-2019. Alan has focused in the school and local government law areas his entire career including representing charter schools as a significant component of his practice since 2003. He served as an elected school board member in the North Allegheny School District (his alma mater) from 2005-2011. Alan completed his undergraduate studies at Villanova University and received his juris doctorate from the University of Pittsburgh School of Law. He is an avid runner, sports fan and community leader, currently serving as Vice President of the Epilepsy Association of Western and Central Pennsylvania. Alan lives in the North Hills suburbs of Pittsburgh with his wife and two children.
Nicole D. Snyder is a Shareholder at  McKenna Snyder LLC.  Ms. Snyder represents numerous schools in special education law, education law and charter school law and insurance defense matters.  She routinely advises and represents schools in cases arising under IDEA and Section 504 and regularly conducts trainings for school personnel and school boards.  Ms. Snyder is a member of PBI's Legal Services for Exceptional Children's Committee, the Education Law Association, Alliance of Public Charter School Attorneys, American Educational Research Association, iNACOL and the Pennsylvania Bar Association.  She has lectured and presented published articles at various seminars on special education law, education law and ethics, including:  PBI's Exceptional Children's Conferences, Lehigh University's Education Law Symposium, iNACOL, ELA and the Pennsylvania Coalition of Public Charter Schools.  She is a registered lobbyist who testified on behalf of charter schools for equitable special education funding.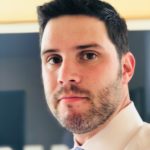 Jeff Stacey is a partner at O'Donnell Stacey, a firm dedicated to representing charter schools and other entities in the school choice space. He is the firm's primary attorney with respect to charter renewal, non-renewal, and revocation litigation. In addition to counseling school boards and administrators through all facets of school operations, governance, and compliance matters, Jeff personally handles cases from complaint through to appeal and regularly represents charter school clients before the Pennsylvania Department of Education, the State Charter School Appeal Board, before the Office for Dispute Resolution in special education due process hearings, and before other state agencies and state courts. Jeff believes in empowering local communities to make the educational decisions affecting their children, and has fought hard for schools to do so.
Officers:
President: Bob Lysek, CEO, Executive Education Academy Charter School
Vice President: Larry Jones, CEO, Richard Allen Preparatory Charter School
Secretary: Beth Jones, founder & former COO at Collegium CS, CFO at Insight PA Cyber Charter
Treasurer: Don Asplen, CEO, Achievement House Cyber Charter School
Members:
Donna Lee Archer, CFO, Avon Grove Charter School
Steve Catanzarite, Managing Director, Lincoln Park Performing Arts Center
Dr. Tina Chekan, CEO/Superintendent, Propel Schools
Guy Ciarrocchi, President and CEO, Chester County Chamber of Business and Industry
Dr. Reese Flurie, CEO, Commonwealth Charter Academy
Mike Gentile, CEO, Keystone Education Center Charter School
Mark Gleason, Executive Director, Philadelphia School Partners
David Hardy, former CEO at Boys Latin Charter School
Ashley DeMauro Mullins, Northeast Regional Director, Foundation for Excellence in Education
Jeff Piccola, former Pennsylvania State Senator, CCA Board Member
Anthony Pirrello, CEO, Hope for Hyndman Charter School
David Rossi, CEO, Esperanza Charter Schools – Philadelphia
Vas Scoumis, CEO, Manchester Academic CS
Advisory Council:
Doug Allen, CEO, Tidioute Charter School – Tidioute
Yemele Ayala, Senior Director of Student Support Services, Aspira, Inc. -Philadelphia
Dr. Gina Guarino Buli, CEO, Renaissance Academy Charter School – Phoenixville
Dr. John Chandler – CEO, PA Virtual Charter School
Dr. Mike Conti ,CEO, Agora Cyber Charter School
Kate Datillo, Founder and COO, Environmental Charter School at Frick Park – Pittsburgh
Dr. Kelly Davenport, Founder and CEO, Freire Charter School Network  – Philadelphia
Angel Figueroa, CEO, I-Lead Charter School – Reading
Dr. Marie George, CEO, Howard Gardner Multiple Intelligence Charter School – Scranton
Scott Gordon, CEO, Mastery Charter Schools Network – Philadelphia
Brian Hayden, CEO, PA Cyber
Paul Hunter, CEO, Seven Generations Charter School – Emmaus
Nicolle Hutchinson, CEO and Director of Education, Gillingham Charter School – Pottsville
Wayne Jones, CEO, Penn Hills Charter School of Entrepreneurship – Pittsburgh
Dr. Malynda Maurer –  CEO, Central PA Digital Learning Foundation Charter School
Susan Mauser, CEO, Lehigh Valley Academy Regional Charter School – Bethlehem
Jose Molina, CEO, Roberto Clemente Charter School – Allentown
Wendy Ormsby, Founder and Officer, Souderton Charter School Collaborative – Souderton
Patricia Rossetti, CEO, Pennsylvania Distance Learning Charter School – Wexford
Jim Smith, CEO, Bear Creek Community Charter School – Wilkes-Barre, PA