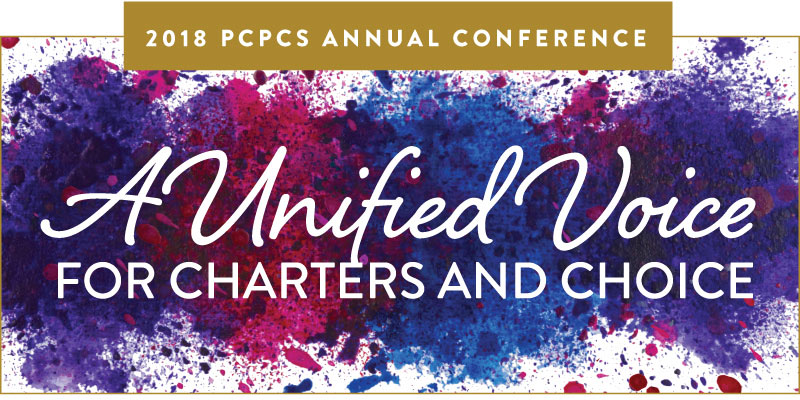 FRIDAY, OCTOBER 12
8 AM – 4 PM
HARRISBURG, PA
The Pennsylvania Coalition of Public Charter Schools invites charter leaders, educators, and advocates to a day-long conference focused on empowering and strengthening the charter school movement in Pennsylvania. The conference will include breakout sessions and special guest speakers as well as important resources and information for charter leaders.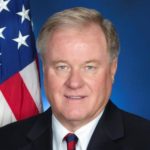 Scott Wagner, Republican Gubernatorial Candidate
Scott Wagner is a businessman and politician from the Commonwealth of Pennsylvania. He represented the 28th district in the Pennsylvania State Senate from April 2014 until June 2018 when he resigned his position. He was the first write-in candidate to win election to the Pennsylvania State Senate. He is currently the Republican nominee for Governor of Pennsylvania in the 2018 election.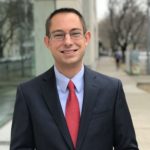 Andrew Campanella, President, National School Choice Week
Andrew has served as president of National School Choice Week (NSCW) since 2012. Before joining the NSCW team, Andrew served as national director of communications for the Alliance for School Choice where he managed large-scale public education campaigns to support school choice program implementation in many states.
Secretary Pedro Rivera, Pennsylvania Secretary of Education
Secretary Rivera has served as Pennsylvania's Secretary of Education since 2015. His experience in public education includes serving as a classroom teacher, staff member with the Philadelphia Federation of Teachers, assistant principal, principal, executive director for the School District of Philadelphia, and superintendent of The School District of Lancaster.
NOTE: Governor Tom Wolf was invited to speak but was unable to due to another commitment.
Charter schools have served Pennsylvania students for over 20 years. In the past two decades, we have learned a lot about the improvements that should be made to our charter school law; however, opportunities have been missed and the antiquated process provided in law for charter school creation hinders growth and expansion. Join us to discuss how additional pathways could open the door for new charters, how quality oversight could help improve performance, and how best to advocate for these crucial changes.
Panelist Include:
School Wide Behavior, Culture & Climate: How to Influence it
A comprehensive discussion on best practices around positive school culture and how to go about promoting it. In this session, we will address what the biggest present day challenges are and what it takes to develop, sustain, and enhance a working school-wide behavior plan.
How To Create High Functioning Data Teams
In this session presenters will share strategies and recommendations for creating and sustaining high functioning data teams, setting annual goals for student growth, and monitoring those goals throughout the school year. Additionally, a Pennsylvania charter school leader will share her successful experience with implementing a data team initiative in her school, with support and guidance from one of Pennsylvania's fastest-growing data warehousing and assessment companies.
Leading the Way on Charter School Quality
It is important that the charter school community define "quality" before someone else defines it for us. Quality has many forms: academic, financial and fiduciary, legal, ethical, special education, and more. During this session, charter school leaders will discuss the importance of creating and upholding high expectations for charter schools while recognizing there are many means of getting there. Speakers will share their thoughts and answer questions on how to measure a quality charter school and how to support schools on the road to continuous improvement
Facilities and Financing Choices
Need a new building? Think renovations are too expensive? Wondering how to finance your facility-related expenses? Learn from this panel of experts who have successfully navigated charter school financing arrangements and facilities-related challenges.
Strategic Planning: Savvy Investment or Waste of Money?
Discussion around the dynamics of the strategic planning process and the benefits and limitations of the final product. Among the questions that will be addressed: Does my school need a strategic plan? What are reasonable expectations for strat plan outcomes? What are common pitfalls of strategic plans at charter schools? Which stakeholders should be involved and should an outside vendor be engaged? How much time, energy, and money should a charter school invest in a strategic plan? The panel includes charter operators who will share their successes and challenges during the strategic planning process.
School Safety: More Than Metal Detectors
This session will focus on the sometimes overlooked aspects of school safety such as facility design, positive school culture, and collaborative partnerships with security experts. Two leading school design architects will share recommendations for designing safe and secure facilities – both new construction and renovated spaces. Additionally, strategies for assessing your school's risks and vulnerabilities will be discussed, along with suggestions for improving safety processes and procedures.
Your Reputation: It's About Everything that Matters…
Trust is an essential part of any organization's success. But almost daily, reputational issues make headlines, eroding trust with customers, the media, employees and thought leaders. As you navigate today's challenging public charter school environment, this session will discuss how you can thoughtfully manage your reputation through a proactive, anticipatory and strategic approach to Reputation Management. We will help you identify concrete steps to proactively tell your story – both internally and externally – in order to shape public perception and showcase student and family-centric success stories.
Student Misconduct: Investigation and Outcomes
Schools are tasked with investigating and responding to students' behavior choices. When a student fails to follow the rules, it triggers rules that a school must follow. Failure to correctly follow the rules can cause courts to overturn the discipline imposed by the school, can lead to the school and its employees being sued, and can jeopardize the school's charter. This presentation will outline the rules that a school must follow, and discuss some best practices for investigation – including when and how to search a student – so schools can protect themselves as they protect their students.
Somebody's Knocking At The Door. Somebody's Ringing the Bell: Enrollment Practices and Waiting Lists
Charter schools enroll students; they don't have an admissions process. Conveying the transparency of the enrollment process begins with the words used by your school on its website and promotional materials and continues with the enrollment forms and conversations with families. Learn how to maximize enrollment within the boundaries of the charter school law all while keeping families interested in your school and your school out of hot water.
PCPCS member schools receive one complimentary registration.
Registration through Eventbrite has closed. If you are interested in attending, please contact Brandie Karpew at b.karpew@pacharters.org
Kick-off Reception with NSCW
Join National School Choice Week (NSCW) and the Pennsylvania Coalition of Public Charter Schools (PCPCS) for an evening reception to help kick-off the annual PCPCS Conference. This invitation-only reception will feature remarks from NSCW President Andrew Campanella and will highlight the growing success of school choice in the Keystone State.
Thu, October 11, 2018
5:30 PM – 7:30 PM
Radisson Penn Harris Hotel & Convention Center
(the same hotel as the conference)
Thank you to our 2018 Annual Conference Sponsors!