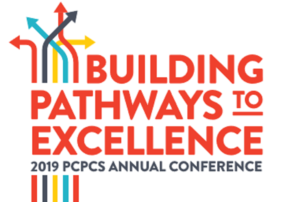 The Pennsylvania Coalition of Public Charter Schools invites charter school leaders, board members, new school developers, educators, support staff, and advocates to our second annual conference focused on educating, inspiring, and connecting the charter movement in Pennsylvania on October 9-11, 2019 in Harrisburg, PA!
PCPCS is Proud to Announce our Keynote Speakers!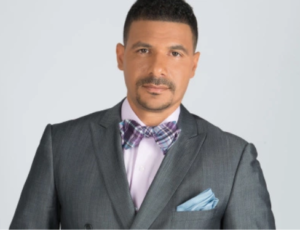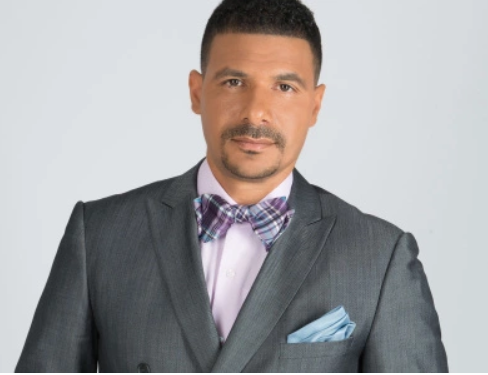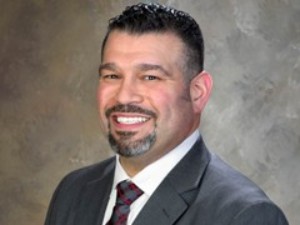 Dr. Steve Perry
Widely respected by grassroots community members and internationally renowned leaders, Dr.
Steve Perry's charismatic and compelling voice is an inspiration. He is the educator upon whom
Oprah Winfrey, Sean "P-Diddy" Combs, Bishop T. D. Jakes, and Steve Harvey call to offer insight
to parents and children. A diverse array of politicians and groups, from the National Urban
League to ALEC, have reached out to Dr. Perry to better understand what matters to parents.
His impact is profound and varied and displays no signs of slowing down. The word often used to
describe Dr. Perry is "passionate". His authenticity is a welcomed addition to any discussion
rooted in improving the lives of youths and the community. His skills are hard-fought and have
been bestowed by his difficult childhood all the way through his Ivy League school graduation.
There is a richness in his concepts that foster an intriguing point of view on the modern
American family.
Dr. Perry's unique and powerful voice is respected and has been featured on multiple networks:
MSNBC, Fox, CNN, Al Jazeera, TV One, BET, and NBC as well as the Oprah Winfrey Network
(OWN). His courage and piercing insights provide a fascinating perspective that is seldom found
in public discourse. Dr. Perry fearlessly speaks from the heart, which births unpredictability.
He's the voice of a generation, a people's champion who has been fighting for disadvantaged
children and families for thirty years. Passionate and surprisingly funny, Dr. Steve Perry is a
man who is worthy of a listen.
Secretary Pedro Rivera, Pennsylvania Department of Education
Secretary Rivera has served as Pennsylvania's Secretary of Education since 2015. His experience in public education includes serving as a classroom teacher, staff member with the Philadelphia Federation of Teachers, assistant principal, principal, executive director for the School District of Philadelphia, and superintendent of The School District of Lancaster.
The conference will include breakout sessions from engaging presenters and compelling presentations to ensure a comprehensive slate of program offerings. Come learn alongside fellow educational leaders and innovators committed to ensuring all students across Pennsylvania succeed.
PCPCS member schools receive one complimentary registration. 
Register by August 23, 2019 to get these discounted rates:
PCPCS Member Schools Additional Registrations: $99 per person
Non- Member Schools and Other Registrations: $139
After August 23, 2019, Registrations will increase to $129 and $169, respectively.
PCPCS is excited to provide a variety of breakout sessions in the areas of Operations, Advocacy, Innovation, Educational/ Student Achievement, and Legal topics. We have engaging presenters and compelling presentations to ensure a comprehensive slate of program offerings led by teachers, school leaders, administrators, governing board members, state/federal education agencies, community based organizations, businesses, law firms and researchers.
The PCPCS Annual Conference will once again be held at the Radisson Penn Harris Hotel & Convention Center, conveniently located near the Pennsylvania Turnpike, I-81, and I-83 in Camp Hill, PA. Radisson Penn Harris Hotel & Convention Center sits just across the Susquehanna River from downtown Harrisburg. The Radisson hotel simplifies travel by providing complimentary shuttle service to Harrisburg International Airport (MDT), the Harrisburg Amtrak depot and area bus stations.
Radisson Penn Harris Hotel & Convention Center
1150 Camp Hill Bypass
Camp Hill, PA 17011
717-763-7117
Click here to reserve a room at the Radisson Penn Hotel and Convention Center
Pre Conference Activities on October 9
ACT 55 Board Training!
In partnership with Charter Choices and the attorneys that are members of our Legal Advisory Council, the Pennsylvania Coalition of Public Charter Schools (PCPCS) is hosting this training the day before the conference!
Training at PCPCS Annual Conference
October 9, 2019; 9:00 AM-2:00 PM
Radisson Camp Hill Conference Center
1500 Camp Hill Bypass, Camp Hill, PA 17011
Networking Event!
Join Charter Choices and the Pennsylvania Coalition of Public Charter Schools on Wednesday, October 9, 2019 from
5:30 PM – 7:30 PM for an evening reception to help kick-off the annual PCPCS Conference. This reception will be a great networking opportunity and will highlight the growing success of charter schools in the Keystone State. Please note: You must be registered for the conference to attend the reception!
Thank You to Our Conference Sponsors