The Pennsylvania Coalition of Public Charter School works with a variety of organizations and businesses throughout the state to provide services and resources to our member schools. Below you can learn more about the various resources that are available to our members: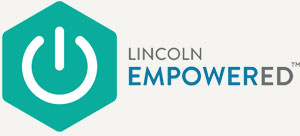 The Lincoln Empowered Curriculum (Pre-Kindergarten through Grade 12) is an interactive multi-modal virtual curriculum that can be quickly launched in a variety of settings; virtual school, brick and mortar school, tutoring centers, credit recovery programs, etc. With more than 160 core, elective, and credit recovery options, the comprehensive Lincoln Empowered PreK-12 suite of online courses is an engaging, standards-based curriculum suitable for all school and classroom settings. Whether you are looking to expand curriculum choices for your students, or supplement content in your classroom, Lincoln Empowered's standards-aligned courses can help to ensure your students' content mastery. Visit https://lincolnlearningsolutions.org/ to see how Lincoln Learning Solutions can create the educational solutions to ensure your students' success.
PCPCS has a wonderful partnership with Drexel University that provides members with benefits and access to learning opportunities to enhance their career in education. Click here to learn more about the Graduate Certificate in K-12 Virtual Education. PCPCS members also receive 30% tuition reduction on Drexel's School of Education online programs.
Click here to visit the PCPCS partnership page on the Drexel University website.
Quotes for Kids is an initiative between Select Us Insurance and the Pennsylvania Coalition of Public Charter Schools to help purchase gifts for children growing up in impoverished homes during the holidays.
Select Us Insurance will donate $5 for each auto or Select Us Insurance will donate $5 for each auto or homeowners quote they receive from charter school staff and parents until 12/22/2017. Simply text the word CHARTER to 797979 to obtain a quote.