Dr. Anne Clark, Chief Executive Officer
Dr. Anne Clark is a transformational leader changing the face of education through innovative practices, collaborative workgroups, and equitable opportunities for all. She is an educator, author, and advocate for children, families, school staff, and communities. Her core beliefs include creating opportunities for all stakeholders to lead. She also believes all parents have the right to choose the appropriate educational opportunities for their children. 
Dr. Anne Clark has earned a Doctorate in Human Services at Capella University with a concentration in Leadership and Organizational Management. She has completed her Superintendent Letter of Eligibility at Point Park University. In addition, she completed her Master's Degree in Elementary Education. She holds a certificate in School Leadership from Point Park University and Certificate in Non-Profit Leadership and Management from Temple University. 
Dr. Anne Clark served at Lincoln Charter School in York, PA, in numerous positions for 20 years. She is currently serving on the Pennsylvania Association of Environmental Educators as the Northern Regional Director and served on the Pennsylvania Coalition of Public Charter Schools Advisory Council before being appointed as the CEO. Dr. Anne Clark previously served on the Pennsylvania Department of Education State Parent Advisory Council (SPAC). She has advised numerous schools on best practices regarding Title I, parent, and community engagement. She is a Sigma Gamma Rho Sorority Inc. member.
Dr. Anne Clark serves as the Hope Street Learning Lab Incorporation Executive Director. She completed her fellowship with the National Leadership for Public Health (NLPH) in 2014 and is an Eat, Plays, Breathe Committee member. She works with numerous other non-profits. 
Dr. Anne Clark has presented locally, statewide, and nationally her work on the SMART Model, Joint Use Agreements, Latino Parent Involvement, Developing the Leaders of Today, and Community Partnerships. She wants to share the broken road experiences that led her to success as a parent, educator, and woman. 
---
Cheryl Johnson Watts, Project Director, PACSP Grant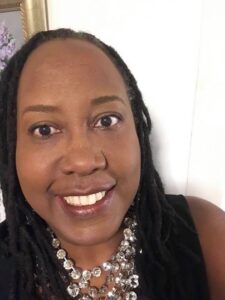 Cheryl Johnson Watts is an advocate for Education Reform and Economic Advancement and is dedicated to the PACSP Grant, increasing the development, expansion, and replication of high-quality public schools in Pennsylvania. 
Most recently, Cheryl served as the PA Regional Organizing Director for Mike Bloomberg 2020 for Pennsylvania's Congressional District 7. Before political involvement, Cheryl acquired over 20 years of experience connecting people and creating opportunities by producing conferences and special events in the U.S., Europe, and Latin America for MTV Networks, the National Basketball Association, her own consulting practice, and Euromoney Institutional Investor's IMN.
Cheryl was born and raised in Queens, New York. She moved to Allentown, Pennsylvania, in 2012 while working as a Financial Advisor for Merrill Lynch Wealth Management. The sense of community she experienced during Hurricane Sandy in 2012 let her know that Allentown would be her permanent home. Ms. Johnson Watts also serves as President of the Board of YWCA Allentown. In addition to elected service on the Allentown School Board from 2017 to 2021, Cheryl served on the Lehigh Career and Technical Institute's Joint Operating Committee and volunteered with the Lehigh Valley Planning Commission's Transportation Multi-modal Working Group.
Cheryl graduated from Princeton University in 1985 and has volunteered on their Alumni Schools Committee since 1987. She resides in Allentown's West End with her husband, Michael Watts.
---
Shaunte Smith, Manager of Member and Partner Engagement
Shaunte' Reese Smith is a visionary leader who leads as a servant. Shaunte' Smith helps organizations unite teams and build employee morale by allowing people to engage with their work. Shaunte' is dedicated to her new position at the Pennsylvania Coalition of Public Charter Schools. She is committed to the members and partners of the coalition. 
Shaunte' is an educator and has worked with children from first grade through middle school. She has led a middle school team and was the main conduit for the middle school. She is the author of three books that have been published. She advocates for children, families, and school staff. She is very passionate about creating communities of diversity.
She believes that supporting educators that are passionate about educating students will develop healthy and prosperous future leaders of tomorrow.
Shaunte' Reese Smith has earned a Master's Degree in Leadership and Management at Amridge University.
Shaunte' Smith served at Lincoln Charter School in York, PA, for five years. Before Lincoln Shaunte' served at Goode Elementary School in York, PA as a long-term Substitute Teacher for grades 6th through 8th, being the lead teacher for that Middle School. She currently serves on the Education Talent and Recruitment Committee of Pennsylvania Educators. Shaunte' is also a member of Sigma Gamma Rho Sorority Inc.
She works with numerous other non-profit organizations and is the Servant leader for Grace Words Dance Ministry, located in York, PA.
Shaunte' Reese Smith was featured at Lincoln Charter for piloting the Keystones Oral History to include awareness of York History to the students at Lincoln Charter. 
Shaunte' was born and semi-raised in Queens, NY, and has found her way to York, PA, where she is devoted to developing a thriving community.
 Mrs. Shaunte' Smith
" Nothing can dim the light that shines from Within." Maya Angelou
---
PCPCS Extended Team of Consultants 
---
Jesse Bean, PACSP Lead Technical Assistance Provider  
Jesse Bean is a Partner and Principal at Charter Choices, Inc., leading the firm's strategy consulting practice, offering a range of professional services to clients, including long-range planning, school start-ups, executive coaching, and board training. He also serves as the Technical Assistance Lead for the Pennsylvania Charter Schools Program (PACSP) Grant. Before joining Charter Choices, he was the Head of School at the Russell Byers Charter School, a K-8 Expeditionary Learning school in Philadelphia, and was previously the Principal of Impact Academy of Arts and Technology, one of Envision Education's network of San Francisco Bay Area high schools that were featured in a 2014 Stanford University case study on student-centered learning and school design. Jesse has led workshops on project-based learning, school redesign, school leadership, finance, and governance for educators, leaders, and board members in school systems worldwide. He graduated from Swarthmore College (B.A.) and Harvard University (Ed.M.) and is an Emeritus National Faculty Member with the Buck Institute for Education.
---
Patricia A. Hennessy, PACSP Consulting Attorney  
Pat brings over twenty years of experience to educational institutions and corporate America. Known for her ability to get to the heart of the matter quickly and thoroughly, clients praise her tremendous intellect and problem-solving skills. She anticipates problems and counsels her clients on how to avoid them before they happen.
Acknowledged as one of the top education lawyers in the country, Pat represents and advises schools from the application drafting process through startup and ongoing operations, including:
School code and administrative code compliance
Commercial and employment litigation
Special education matters
Student discipline
Operations (including drafting operational policies and policy manuals)
Contracts
Accreditation and licensure of administrative and teaching staff
Federal legal issues (ESSA/ESEA, IDEA, Section 504, USDOE regulations, Office of Civil Right investigations, anti-discrimination, and constitutional issues)
Training for school administrators, school boards, teachers, and staff
Routinely advise private school administrators on school code compliance, federal statues, school safety, and other matters.
Presenting at seminars for charter school-related organizations, private school associations, and continuing legal education providers
Pat is a charter schools advocate and activist, serving on the National Litigation Council for the National Alliance of Public Charter Schools and as a long-term member of the Alliance of Public Charter School Attorneys. As part of her private school and boarding school practice, she is a board member of the Pennsylvania Association of Independent Schools. On a state level, Pat is active in legislative affairs on issues related to Pennsylvania School Code, education reform, school choice, and other related legislative areas that impact schools.
Pat consults with life sciences startup companies on startup operations, business development, and regulatory compliance.
Earlier in her career, Pat served as assistant general counsel of Synthes (USA), an international manufacturer and distributor of orthopedic implant devices, where she was the primary attorney for Synthes Spine Company, L.P., overseeing the highly successful in-house claims process and defense of product liability lawsuits throughout the United States, Canada, and Europe.  She coordinated the company's successful national defense of the In Re: Orthopedic Bone Screw Litigation – MDL 1014. The company's success resulted from a two-pronged approach by ensuring the denial of the class certification and the systematic defeat of the resulting stand-alone claims by motions for summary judgment or defense verdict.
Pat serves as the co-chair of the firm's education law group.
---
Sharmaine Granison, PACSP Adminstrative Assisant 
Sharmaine Granison is a career executive assistant who retired from Nationwide Investment Management Group, where her last position was Senior Executive Assistant, Principal Board Administrative Liaison, and Event Manager.  She has worked for more than 30 years in finance and investment management. Sharmaine is very involved with The Perfect Fit as a volunteer and enjoys serving on the event planning and fundraising committees each year.  

Sharmaine
L. Granison,
Experienced C-level Executive Assistant & Project Manager
slgranison@gmail.com
---
Charter Choices 

Charter Choices, an independent educational consulting firm, offers back office, administrative, and accounting support for schools.
We are a group of visionary choice advocates, accountants, analysts, billing gurus, designers, forward thinkers, backward thinkers, never-ending learners, former teachers, and forever students. Most of all, we're here to help your school grow, innovate and succeed.
---
Lumen Impact Group  
At Lumen Impact Group, we support you — as individuals and as teams — in thinking strategically. We help you define your path while forging a cohesive, thriving culture. We arm you with processes and tools that address specific needs and prepare you to achieve groundbreaking impact.
---
Lobbyists
Brian Abela is a veteran lobbyist who is well-versed in legislative issues and processes. His deep relationships and experience deliver wins for clients in education, public safety, workforce development, and general business interests. Brian has been a critical advocate for expanding Pennsylvania's Educational Improvement Tax Credit program and the interests of charter schools and hybrid learning. Brian served Govs. Tom Ridge and Mark Schweiker as directors of legislative and public affairs for the Department of Labor and Industry, acting as the primary lobbyist. A member of the political staff of Gov. Ridge's reelection campaign, the Western Michigan University graduate also volunteered for the presidential campaign of George W. Bush.
---
Dennis Giorno has nearly two decades of government relations experience in various capacities. His diverse experience has resulted in critical legislative victories for clients in many sectors, including education, healthcare, professional licensure, and energy. Recent legislative achievements include stopping several proposed funding cuts to public charter schools, significantly expanding the scope of practice for pharmacists in Pennsylvania, enacting two major criminal justice reforms, and executing a rare gubernatorial veto override.
Before joining Malady & Wooten in 2004, Dennis served for five years as the Executive Director of the REACH Alliance. During his tenure, REACH secured passage of the Educational Improvement Tax Credit (EITC) Program, which has been hailed as a national model for providing parents with choices in their children's education and funding innovative programs in public schools.
Dennis began his public policy career on Governor Ridge's reinventing government IMPACCT Commission staff. He then went on to serve on the staff of State Representative Colleen A. Sheehan and in the public affairs office of the Archdiocese of Philadelphia.
Dennis was appointed to Governor Corbett's Education Transition team in 2010 and is a former state Charter School Appeal Board member. In 2013, he was appointed to the Council of Trustees of Kutztown University, where he earned a degree in Public Administration as an undergraduate. He also serves as Vice Chairman of the Bridge Educational Foundation and a member of the board of the REACH Alliance. A native of Northeast Philadelphia, Dennis, a long-time Eagles season ticket holder and Phillies fan, currently resides in the Harrisburg area with his wife, Jill.
---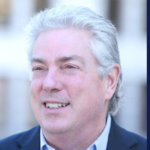 Dennis Walsh has shaped legislative policy in Pennsylvania. As one of Harrisburg's most respected and influential lobbyists, Dennis mixes his sound judgment, deep political relationships, and strategic thinking to deliver results for our clients. A top government strategist, he works with clients in approaching and resolving a diverse range of complex issues before the state Legislature and has achieved several successes for clients in sectors from education and health care to technology and public utilities. With experience in the public and private sectors, Dennis brings unique insight and understanding into how Harrisburg's legislative and political processes work. Appointed legislative secretary in the cabinet of former Gov. Tom Ridge, Dennis served as lead strategist and advocate on the administration's greatest successes, including Medicaid and workers' compensation reform, charter school-enabling legislation, and electric deregulation. Before his tenure in the Ridge administration, Dennis was chief of staff to a former state senator and had previously worked representing client interests in the business and insurance industries. Dennis has served on several local boards, including Pinnacle Hospital, the Harrisburg Regional Chamber of Commerce, and the Capital Region Economic Development Corp., and he serves as president of the Bravo Foundation. He is a graduate of the University of Dayton.
Legal Advisory Council (LAC)
In 2018, PCPCS created a Legal Advisory Council comprised of select attorneys from Pennsylvania. Based upon individual expertise and contributions, we have selected attorneys who serve charter school clients and specialize in charter school law to advise PCPCS on matters of general concern to charter schools in Pennsylvania. Each month we convene to discuss legal issues affecting charter schools. The LAC is an invaluable resource for PCPCS and its membership.
Kathleen M. Nagle focuses her practice on education law and commercial litigation. She thrives on finding successful solutions for her clients by working collaboratively with them to meet their unique needs.
Kathy advises private and charter schools on all school operations, including IDEA and Section 504 adherence, student discipline, employee matters, and contract negotiation. She routinely offers strategic advice to school administrators and Boards regarding ensuring compliance with federal and state laws and administrative regulations. Kathy also represents corporations, organizations, and individuals in complex commercial litigation matters from the administrative level through state and
federal courts.  
---
Kathryn L. Clark is a Shareholder in the Pittsburgh Office of Strassburger McKenna Gutnick & Gefsky. Ms. Clark has earned a reputation as a fierce and loyal advocate for her clients. Her scope of practice includes school law emphasizing non-traditional educational settings and municipal law.
As part of her school practice, Ms. Clark has acted as an interface between state and county regulatory agencies and numerous non-traditional school organizations. She prides herself in finding creative solutions to these schools' obstacles.
---
Daniel Fennick, of CGA Law has been practicing education law since 1983 and charter law since 1999. He represented Lincoln Charter School in its efforts to obtain a conversion charter in 1999 to the Pennsylvania Supreme Court. Lincoln remains the only conversion charter in the Commonwealth of Pennsylvania. He has represented numerous charter schools since that time, assisting them with corporate formation and the charter application process (including district hearings, CAB hearings, and appeals to the Commonwealth and Pennsylvania Supreme Court). He testified before the Senate Education Committee in 2009 as an expert on charter schools. He regularly meets with administrators and board members for ongoing charter schools to advise on organizational issues, right-to-know issues, the Open Meetings Law, discipline, and special education. He has drafted policies for charter schools on many issues, including board governance, school discipline, special education, and competitive bidding. 
---
Brian H. Leinhauser is a founding Partner of The MacMain Law Group, LLC. He concentrates his practice on Charter School Law, labor and employment matters, civil rights, business advising, and appellate cases.
Brian has assisted charter schools in applications for new charters, hearings before local Boards of school directors' appeals to the Commonwealth Charter School Appeal Board, and defending non-renewal and revocation proceedings.  As general counsel for school clients, Brian also provides all education institutions with advice on legal issues that face them, including regulatory compliance, real estate, litigation, employment, special education, and governance.
Brian represents private and public education institutions from K-12 public schools to universities and colleges in all phases.  He advises clients on state and federal law compliance, including Title IX and Title VII.  He has advised clients on managing and conducting internal investigations and how to address student disciplinary investigations and hearings while following the directives from state and federal Departments of Education and the Office of Civil Rights.
---
Kevin M. McKenna is a Managing Member of the Exton office of McKenna Snyder LLC. Mr. McKenna primarily practices in the area of the charter school and education law representing numerous schools throughout the Commonwealth of Pennsylvania. Under his guidance, education clients have had continuing success in cases before the Pennsylvania Supreme Court, the Commonwealth Court, the Courts of Common Pleas, and the State Charter School Appeal Board (CAB). Mr. McKenna has also represented charter schools in many cases of first impressions. Mr. McKenna regularly speaks at educational forums across the country on topics such as ethics in law and the responsibilities of public school boards. He has also served as an adjunct college professor. Mr. McKenna is admitted to practice in the District of Columbia and the states of Ohio, New Jersey, and Pennsylvania. He is a member of the Education Law Association, the American Educational Research Association, iNACOL, and numerous bar associations. He received his B.A. from Villanova University and earned his J.D. from Villanova University School of Law. Mr. McKenna most recently served as an expert to the plaintiffs in Jake Corman et al. v. National Collegiate Athletic Association and Penn State University (2014) and previously as an expert on behalf of the Plaintiff in Jerry Tarkanian, et al. v. National Collegiate Athletic Association, et al. (1998).

---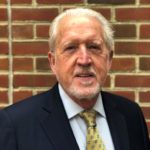 Robert O'Donnell is a partner at O'Donnell Stacey. His firm has provided comprehensive services to Charter Schools since 1997. Prior to the creation of his firm Mr. O'Donnell was a member of the Pennsylvania House of Representatives, having served in a variety of leadership roles, including Speaker of the House. Mr. O'Donnell advocated for adequate funding and educational reform during his legislative tenure. He introduced the first charter school bill in Pennsylvania.
He has taught at various levels, including as an Adjunct Professor at Drexel University Law School, teaching Education Law. He has also served on numerous public boards and commissions, including the Board of Trustees of the University of Pittsburgh.
---
Alan T. Shuckrow is a shareholder at Strassburger McKenna Gutnick & Gefsky and served as the Firm's President and Managing Shareholder from 2014-2019. Alan has focused on the school and local government law areas his entire career, including representing charter schools as a significant component of his practice since 2003. He served as an elected school board member in the North Allegheny School District (his alma mater) from 2005-2011. Alan completed his undergraduate studies at Villanova University and received his Juris doctorate from the University of Pittsburgh School of Law. He is an avid runner, sports fan, and community leader, currently serving as Vice President of the Epilepsy Association of Western and Central Pennsylvania. Alan lives in the North Hills suburbs of Pittsburgh with his wife and two children.
---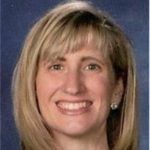 Nicole D. Snyder is a Shareholder at  McKenna Snyder LLC.  Ms. Snyder represents numerous schools in special education law, education and charter school law, and insurance defense matters.  She routinely advises and represents schools in cases arising under IDEA and Section 504 and regularly conducts training for school personnel and boards.  Ms. Snyder is a member of PBI's Legal Services for Exceptional Children's Committee, the Education Law Association, the Alliance of Public Charter School Attorneys, the American Educational Research Association, iNACOL, and the Pennsylvania Bar Association.  She has lectured and presented published articles at seminars on special education law, education law, and ethics, including PBI's Exceptional Children's Conferences, Lehigh University's Education Law Symposium, iNACOL, ELA, and the Pennsylvania Coalition of Public Charter Schools.  She is a registered lobbyist who testified on behalf of charter schools for equitable special education funding.
---
Jeff Stacey is a partner at O'Donnell Stacey, a firm dedicated to representing charter schools and other entities in the school choice space. He is the firm's primary attorney concerning charter renewal, non-renewal, and revocation litigation. In addition to counseling school boards and administrators through all facets of school operations, governance, and compliance matters, Jeff personally handles cases from complaint through to appeal and regularly represents charter school clients before the Pennsylvania Department of Education, the State Charter School Appeal Board, before the Office for Dispute Resolution in special education due process hearings, and before other state agencies and state courts. Jeff believes in empowering local communities to make the educational decisions affecting their children and has fought hard for schools to do so.