Our Emerging Leaders will develop:
First: A cohort model will foster the development of a natural community of practice
among professionals whose leadership prep programs are often largely theoretical
and disconnected from day-to-day practical realities; self-directed and scattershot;
Second: School visits to exemplary charter campuses will allow Fellows to observe
innovative practices, novel instructional and pedagogical models, and effective
leadership techniques;
Third: Guidance and mentorship from successful Pennsylvania site- and system-level
charter school leaders will expand Fellows' professional networks, provide
sounding boards and support systems, and offer unique insights into the
challenges of leadership; and
Fourth: Workshops led by national and regional experts will expose Fellows to the best
practices in key instructional, operational, and administrative areas
Cohort One Fellows
Cassandra Lewis, Title I Math Teacher, Stone Valley Community Charter School
Dr. Jerald A. Barris, High School Principal 11-12, The Pennsylvania Cyber Charter School
Jonathan Dougherty, Student Activities Coordinator, Franklin Towne Charter HS
Brianna M. O'Donnell, Dean of Students, Franklin Towne Charter High School
Julia Isherwood, Title I Coordinator/Reading Specialist, Infinity Charter School
Joseph Ross, Director of Facilities & Security, Howard Gardner Multiple Intelligence Charter School
Mandy Suro, Community Engagement Manager, Seven Generations Charter School
Trevor Clinkscales, Dean of Students, Penn Hills Charter School of Entrepreneurship
Shaunte Smith, Manager of Member and Partner Engagement, Pennsylvania Coalition of Public Charter Schools
Laura Fredericks, Assistant Principal, Maritime Academy Charter School
Maria Paluselli, Chief Executive Officer, Provident Charter School
Kelly M. Bourne, Principal (K-5), Laboratory Charter School
Derrick Lewis-El, Assistant Principal, Laboratory Charter School
Ronada Cyrus, Rp/sel coach, Laboratory Charter Middle School
Tennille A. Bennett, Principal, Laboratory Charter Middle School
Shayne Witherspoon, RP/SEL/Climate Specialist, Laboratory Charter School
The Emerging Leader Fellowship:
The Pennsylvania Coalition of Public Charter Schools (PCPCS) is excited to announce the creation of the Emerging Leader Fellowship, which will launch with its founding cohort during the 2022–2023 school year.
Leveraging support from Pennsylvania's Charter Schools Program (CSP) Grant, this tuition-free fellowship will be designed to strengthen the state's charter sector by helping to train the next generation of leaders as they prepare to provide their students and families with transformational opportunities.
Who is eligible to participate?
The target profile of Fellowship participants will be individuals identified by board members and current leaders as being on the verge of progressing into a leadership role. Candidates must receive an endorsement from the current school leader and their board chair and will be asked to complete a brief application that explores their interest in the program and asks them to indicate the areas in which they'd like to grow professionally prior to embarking on a leadership journey.
Priority will be given to aspiring leaders within CSP subgrantee schools.
What are the key dates and timelines associated with the Fellowship's first cohort?
The application process will open in July, 11 of 2022.
The Fellowship will consist of six modules, each of which will be aligned to a key charter school leadership domain. Participants will meet every six weeks — three times in Fall 2022 and three times in Spring 2023. Two modules (one in the Fall and one in the Spring) will take place in person and will include school visits. The other four trainings will occur virtually.
Fellows will be expected to attend the PCPCS Annual Conference which will be held September 21-23, 2022, at the Lancaster Wyndham Hotel and Conference Center in Lancaster, PA. Travel expenses will be the responsibility of the candidate's charter school.
What topics will be covered?
Specifically tailored for the Pennsylvania charter school context, the Fellowship will help prospective leaders navigate the full breadth of issues they are likely to encounter in their capacity as lead administrators. Charter school leadership is distinct in that it often encompasses responsibilities associated with district superintendents in addition to traditional public school building leaders. Accordingly, Fellowship content will cover an array of topics rather than being confined strictly to either instructional or operational leadership.
Depending on participant need, modules may include:
Board and Authorizer Relations;
Data Use;
Adult Culture;
External Accountability;
Instructional Leadership;
Family and Community Engagement;
Staff Recruitment and Development;
and School Finance.
What else can a candidate expect?
As part of the Fellowship, each fellow will be paired with a mentor that closely aligns with their needs and goals. The mentor will be a current successful charter school operator and will support the fellow in the following manner:
Help participants identify and achieve career development and personal growth goals that upport innovative educational practices and opportunities for all students
Reinforce a strong team of school leaders who have the knowledge, skills and abilities to support one another and enhance the educational community throughout Pennsylvania
Promote high levels of partnership, engagement, and the development of best practices
Support participants with the resources and a framework to perform to their highest capability
Create opportunities to meet and partner with others throughout the PCPCS community
Application Process:
Complete the online application including responses to the essay questions and letter of recommendation from the charter school's CEO or school leader and Board President.

All applications are due by August 5, 2022.

Identifying information will be removed and the Application Review committee will score each anonymous application.

Selection of the best qualified candidates will be based on the merits of the anonymous applications.

Each applicant will be informed by email of the outcome of his or her submission.
For Additional Information on the Emerging Leader Fellowship, please contact Cheryl Johnson Watts, PACSP Director, c.watts@pacharters.org.
Click here to download an information sheet on the Emerging Leader Fellowship.
The New School Leader Mentoring Program:
The New School Leader Mentoring Program is for early career (first 2 years) leaders who are already in a position of CEO, principal, or school leader, who would benefit from mentorship and advice from an experienced school leader.
Through one-on-one interactions with an experienced mentor, mentees will receive support for their leadership development goals in terms of practical advice and guidance, as well as support in identifying future career paths.
Each new leader will be matched with an experienced administrator as their Mentor. The Mentor will work closely with the new leader to help promote success by providing guidance on developing positive relationships, instructional leadershop, community engagement, and tips for preparing for difficult conversations and situations.
The New School Leader Mentoring Program will be open year round for any new school leader in need of coaching and guidance. To be paired with a mentor now, please complete this application and Coalition Staff will be in touch.
Doug Allen — Tidioute Community Charter School– Dr. Allen has served as Chief Executive Officer of the Tidioute Community Charter School for nine years and before those years he was a secondary school teacher, principal K-12, curriculum director, assistant superintendent, and superintendent of schools in four school districts in Pennsylvania. for a total of 39 years. He served as a principal for twelve years and as a superintendent for eleven years. In 2019 he served as a consultant to the Department of Education while working with the school improvement division of the Gates Foundation and the University of Washington to develop a list of exemplary charter schools in the U.S. under a best practice grant. While at TCCS he has supported the redesigned curriculum K-12 and enhanced the expeditionary learning opportunities for students. TCCS has dedicated many resources to upgrading the K-12 facility without borrowing funds. Also, TCCS was named a Blue Ribbon School by the Department of Education for achieving exemplary assessment results while serving students considered economically disadvantaged. TCCS enjoys an exemplary school culture in which employees and students and parents/guardians are considered a team working together for the benefit of students. TCCS serves students from four public school districts in a rural setting.
Doug served as a national assessor of principals through NASSP. In addition, he has been a consultant for executive searches. Finally, Dr.Allen is an adjunct teacher for the Regional College of Northwestern Pennsylvania and a graduate school adjunct instructor teaching courses in school administration. for Gannon University.
Dr. Naomi Johnson Booker — Global Leadership Academy Charter School West, and Global Leadership Academy Southwest — Dr. Booker has transformed several failing schools into successes during her career. At Global Leadership Academy, she instituted U.S. and international excursions, taking scholars to China, Kenya, Bahamas, and Haiti. Excursions begin in kindergarten exploring Philadelphia. In middle school, scholars Embark on Civil Rights tours from Birmingham to Memphis and the Underground Railroad into Canada. In 8th grade, scholars travel overseas. Dr. Booker was a School District of Philadelphia Area Superintendent; Clymer Elementary principal transforming a failing school into a success; Pastorius Elementary where, as a new grades 3 and 4 teacher, she initiated excursion learning, taking students to see historic Philadelphia. Dr. Booker has multiple prestigious awards, including being named by the Philadelphia City Council as a "Living Legend" and a "Philadelphia Business Journal Woman of Distinction.
Dr. Gina Guarino Buli — Renaissance Academy Charter School — Dr. Guarino Buli is the CEO of Renaissance Academy, a fully accredited, K-12, award-winning, tuition-free, college-prep charter school located in Phoenixville, PA. Established in 1999, the school currently educates over 1100 students from 22 surrounding school districts. The school is in its second cycle of Middle States Accreditation.
Dr. Guarino Buli began her educational journey at Immaculata High School in Somerville, NJ. She went on to receive her Bachelor of Science in Secondary English Education from Bloomsburg University and then her Masters in Educational Leadership from Nova Southeastern University in Florida. Most recently she completed her Doctoral degree at Gwynedd Mercy University in May of 2018.
Throughout her professional career, Dr. Guarino Buli has worked at the Department of Defense Schools in Baumholder, Germany as well as having taught in parochial and charter schools in Trenton, NJ. She came to Renaissance Academy as an English language arts teacher, and Lead Teacher in 2000, moving on to administrative roles as an Academy Director then finally overseeing the entire school operations as its Principal/CEO, in 2006.
Dr. Guarino Buli lives in Montgomery County, PA, where she resides with her husband, Paul Buli Jr., and daughters, Julianna and Maribelle. Maribelle attends Renaissance and is in 10th Grade, and Julianna is a member of the class of 2021; now a freshman at the University of Tampa.
Dr. Andrea Coleman-Hill — Laboratory Charter School — Dr. Coleman- Hill is a 30-year (plus) veteran of public education and a passionate advocate for children and families, having served in roles from special education teacher to Superintendent and CEO. If elected to be a member of PCPCS' Board of Trustees, she would be honored to share her wealth of experience in all areas of education, including Special Education, Leadership Development, Coaching, Curriculum, Instruction, Assessment, and Professional Development. She looks forward to using her experience as a transformational leader to assist the Charter School sector in overcoming the challenges it faces and reaching its full potential.
Dr. Marie Angelella George — Howard Gardner Multiple Intelligence (MI) Charter School — Dr. George has served as CEO since the fall 2017. Under her leadership, substantive change has been introduced and improvements initiated. Howard Gardner MI Charter School is a regional, brick & mortar school, chartered in 2012. A first ever collaboratively developed strategic plan was completed in 2018, titled Enhance~Explore~Engage 2019-2022 that was the blueprint for needed changes and improvements documented in the charter renewal application (see attached cover letter). A 15-year campus facility plan was an outgrowth of the strategic plan with phases I & II completed, including a 12,000 sq.ft. building addition. A separate yet affiliated not -for- profit Foundation was constituted in 2019 – Howard Gardner Charter School Foundation – to support the school's operational needs and endowment planning. Enrollment has increased from 175 to 320 students with an extensive wait list and importantly, students' academic performance demonstrating improvement with scores above state averages. Dr. George is committed to School's unique mission that fosters Howard Gardner's theory of multiple intelligences and the unique pedagogy it supports. Dr. George has 25+ years' experience as an educator and senior administrator, primarily at the collegiate level including a university presidency. Dr. George has a doctorate from the University of Pennsylvania in Educational Leadership, a graduate degree in Counseling, and undergraduate degree in mathematics.
Dr. Renee Gordon — The Charter School of Excellence — The Charter School of Excellence (CSE) is a free non-profit public school that opened in 2003. The mission of the Charter School of Excellence is to provide a variety of educational opportunities to foster academic excellence through partnerships with families, the community, and the school. We provide programs and services to facilitate intellectual growth and enable students to become independent, responsible, and employable citizens.
The CSE currently enrolls approximately 575 students in grades 6-12. The Charter School of Excellence is committed to a small and safe learning environment with a focus on core academics, high-interest electives, and social-emotional learning and workforce development skills that are transferable to any after-high school plans. We are committed to providing a rigorous curriculum that addresses individual learning styles and promotes a school culture of mutual respect and collaboration.
The CSE curriculum utilizes the Pennsylvania State Standards-Aligned System (SAS) along with grade-level Common Core State Standards. These standards provide a comprehensive approach to support achievement while offering a clear and consistent framework to prepare students for employment careers and college, tech school, and other post-secondary education options. CSE students take courses at a pace that is appropriate to their level of academic functioning.
The faculty and staff at the Charter School of Excellence understand the value and importance of family and community support. We recognize the importance of pursuing a wide range of partnerships that allow for the additional resources necessary to improve and challenge student achievement and provide for the whole child. Consequently, we view parents and community members as partners in creating a school culture that promotes academic success and fosters personal growth.
Brian Hayden — Pennsylvania Cyber Charter School — Brian Hayden was appointed Chief Executive Officer of The Pennsylvania Cyber Charter School in January 2017. As CEO, he leads one of the oldest and largest public cyber charter schools in the nation with its headquarters in Midland, Beaver County. Serving over 11,000 students from every county in the Commonwealth, PA Cyber is a leader in innovative, online education choice providing a public-school alternative to families from diverse backgrounds, social-economic status, and with unique academic and social needs. He is a member of the Board of Trustees of the Community College of Beaver County, the Pennsylvania Coalition of Public Charter Schools, and the Brunner Literacy Center as well as a Commissioner for the Middle States Commission on Elementary and Secondary Schools. Prior to PA Cyber, Brian was Executive Director for Institutional Research and Engagement at the Community College of Beaver County and had worked for twenty years for federal, state, and county governments. Brian is a Beaver County native who remains active as a community and church volunteer. He received his Bachelor of Arts degree from the University of Dayton and Masters from the University of Pittsburgh Graduate School of Public and International Affairs.
Nicolle Hutchinson — Gillingham Charter School — Nicolle is the Executive Director and Instructional Coach of Gillingham Charter School, the first public, non-sectarian Charlotte Mason school in the United States. Gillingham opened one decade ago in Pottsville, Pennsylvania, and currently offers Relational Education to 250 K-12th graders. Gillingham is accredited by the Charlotte Mason Institute, and the newly founded Gillingham Foundation offers consulting to educators and school starters, such as the Dogwood Charter School team in Pittsburg. Nicolle earned her master's degree in Educational Leadership from the University of Pennsylvania and has been teaching students, training teachers and leading learning organizations in public, private and home schools for 30 years.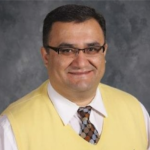 Dr. Levent Kaya — Young Scholars of Central PA Charter School — Dr. Kaya is the CEO-Principal of Young Scholars of Central PA Charter School (YSCP) in State College, PA since 2009. He was the Director of a 7-12 grade charter school in Buffalo, NY for 5 years prior to joining YSCP. Since Dr. Kaya joined YSCP, the school's enrollment quadrupled and YSCP became an IB World School. All three renewals of YSCP and the renewal of the Charter School in Buffalo, NY were approved under Dr. Kaya's leadership. Dr. Kaya has also facilitated impressive working relationship with CIU 10 to provide students with additional services needed to help them thrive. Dr. Kaya believes in life-long learning and that everyone can be successful if given the appropriate opportunities and supports. Dr. Kaya holds a PhD in Educational Leadership and a MA in Economics from the University at Buffalo. Dr. Kaya holds an Administrative II Principal PK-12 (1115) and a Superintendent Commission Qualification Letter PK-12 (1150).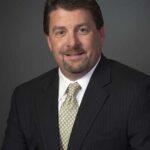 Thomas D. Longenecker — Commonwealth Charter Academy Charter School — Thomas D. Longenecker joined CCA in 2012 as chief operations officer and was appointed as president and chief executive officer effective July 1, 2020.
Mr. Longenecker leads a team of more than 1,400 professionals, who serve more than 22,000 students in grades K-12 across Pennsylvania.
His background comprises 24 years of school operations leadership, with previous experience working at Carlisle Area, Conrad Weiser Area and Susquenita school districts. He is an adjunct professor at Wilkes University and served as an adjunct professor at Shippensburg University.
Mr. Longenecker holds a Pennsylvania superintendent letter of eligibility, and received a master's degree in educational leadership from Wilkes University, a bachelor's degree in economics from Shippensburg University, and an associate degree in business from Harrisburg Area Community College.
He also was a two-time recipient of the Governor's Award for Environmental Excellence and received the 2011 PASBO Award of Achievement.
In his spare time, Mr. Longenecker enjoys spending time with his family, outdoor activities, and taking his boys for ice cream on his scooter with a sidecar.
Susan Mauser – – Lehigh Valley Academy Regional Charter School — Susan Mauser has been in leadership positions at Lehigh Valley Academy Regional Charter School (LVA) as the CAO or CEO since 2002, when the school first opened its doors. During her 19 years in charter education, Susan has led her school from start-up to established fully accredited K-12 program with a current enrollment of about 1,825 students. Lehigh Valley Academy has been authorized by the International Baccalaureate (IB) to be one of four schools in the United States to offer the full continuum of four programs and was just recently re accredited by the Middle States Association (MSA).
Susan sees a lot of value in collaborating with CEOs from other charter schools. In 2014, she organized a regular Charter School CEO Chat that now involves about 13 CEOs from the Lehigh Valley. The group continues to meet on a monthly basis to share ideas and resources, bring in guests and collaborate on joint efforts such as charter school awareness. Susan often finds herself in a mentor role supporting and providing guidance to CEOs that are new to their positions.
Susan is currently serving in her second term on the PCPCS Advisory Board.
Susan is a strong believer in life-long learning. She encourages others to take advantage of every opportunity they are given, to put in the hard work necessary and to learn as much as possible along the way.
Dr. Faye Pleso — Gettysburg Montesori Charter School — Dr. Pleso's experiences include being a Head of School, an elementary teacher (in U.S. and in Honduras), a manager of a mental health organization, a TSS, a regional beauty advisor trainer for the corporate office of Avon, and an owner/operator of an antique shop. She has a Bachelor's degree in Elementary Education from Youngstown State University, a Master's degree in Education Administration/Leadership from Jones International University, and a Ph.D. in Public Policy Administration and International Non-Governmental Organizations from Walden University. She also has her PA Superintendent Letter of Qualification. In her spare time, she participates in living history events of many time periods, including Colonial, Rev War, Empire, U.S. Civil War, and WW2. She loves to travel throughout the U.S. and abroad.
Mary Jo Walsh — Fell Charter School — I have been leading Fell Charter School for the last seventeen years and thrive on the challenges of being a Charter School Leader who has twice renewed the school's charter in what the state referred to as a "…hostile host district." We are currently in the process of renewing it for a third time. Each time the charter was up for renewal, challenges were fierce on the part of the host district, but because of our dedicated staff, wonderfully supportive parents/guardians, and the sheer force of the students, we succeeded each time and we are now in our twenty-second year of offering a quality educational program to students and families!
We are a small charter school in Northeast PA. We have one section for each grade, grades Kindergarten through eighth grade, we have a small staff of 25 amazing people and a building that is only 8 years old. I wrote a grant for 2.5 million dollars, which eventually turned into a loan from the USDA for 10.5 million dollars. We were the first charter school the USDA worked with; they loved the philosophy of our school (and charter schools) and guaranteed us a loan to be paid out over 40 years!
I came to education by way of business. I had worked in the advertising and TV filed prior to returning to school to obtain a degree in Secondary Education, followed by a Principal's Certificate and all but 15 credits for an Ed.D in Educational Leadership. I have been the principal in both a Catholic elementary school and a traditional public high school. I believe that school choice matters. I have worked diligently to educate our community and the other communities in which I volunteer to stay informed, be better read on changes in education and make your voice heard by voting for people, no matter their party, who care about students and support a family's right to choose where their child is educated.
The opportunity to patriciate in this program interests because we all need a partner in this world of charter school leadership. Many times, we are the "forgotten" administrators at state meetings and local IU's. We need to support each other, lift each other up and help each other offer the best possible education for the students and families of our communities. I am grateful for this opportunity to work with an aspiring leader and to help provide insight for the growth of a quality charter school.